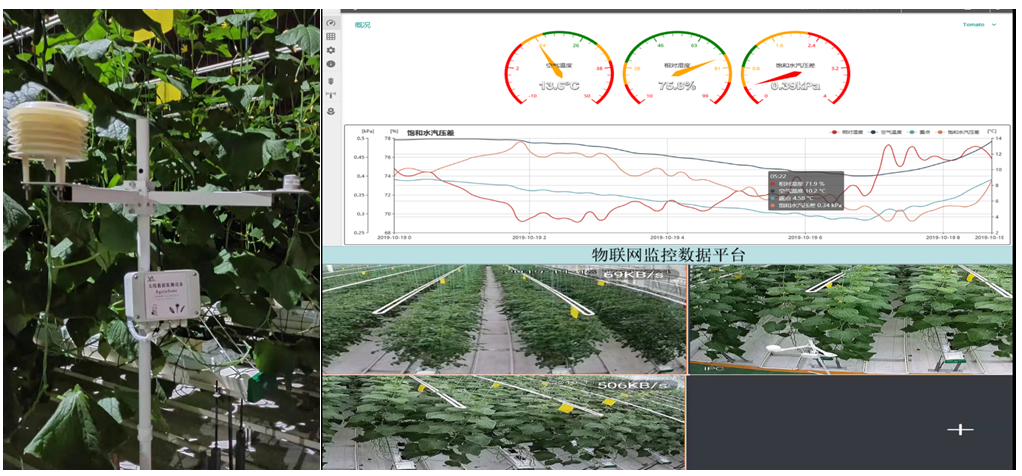 This project main plants are tomato and cucumber of fruits in glass greenhouse, they already installed irrigation and greenhouse automation system.
AgrioCom found out disease and pets always happen on plants, at the same time, the quality of vegetables were not good. These are infected by the wrong parameters in greenhouse.
We installed greenhouse monitoring devices to monitor air temperature, humidity, PAR, soil temperature and humidity etc., insert growing models into software to guide farmer for accurate farming.